Click here to see the full PDF article: https://5il.co/1cowr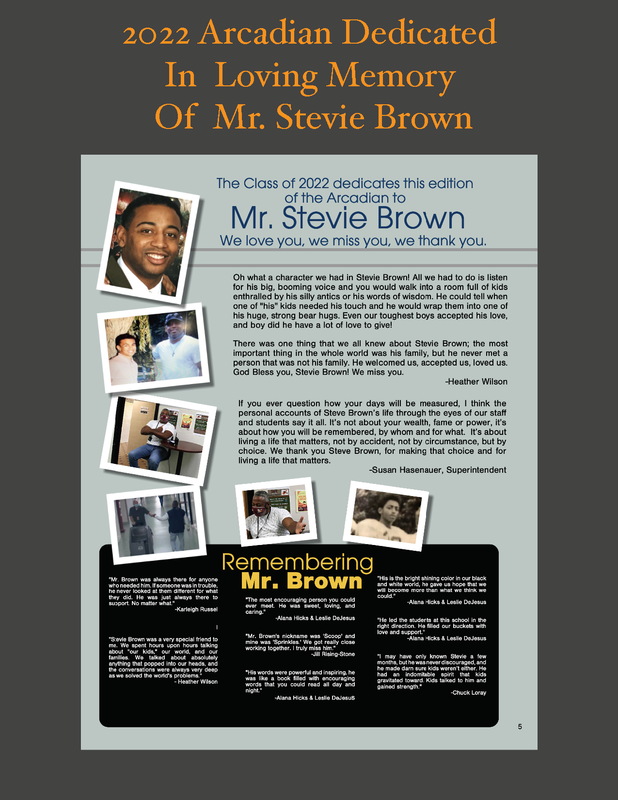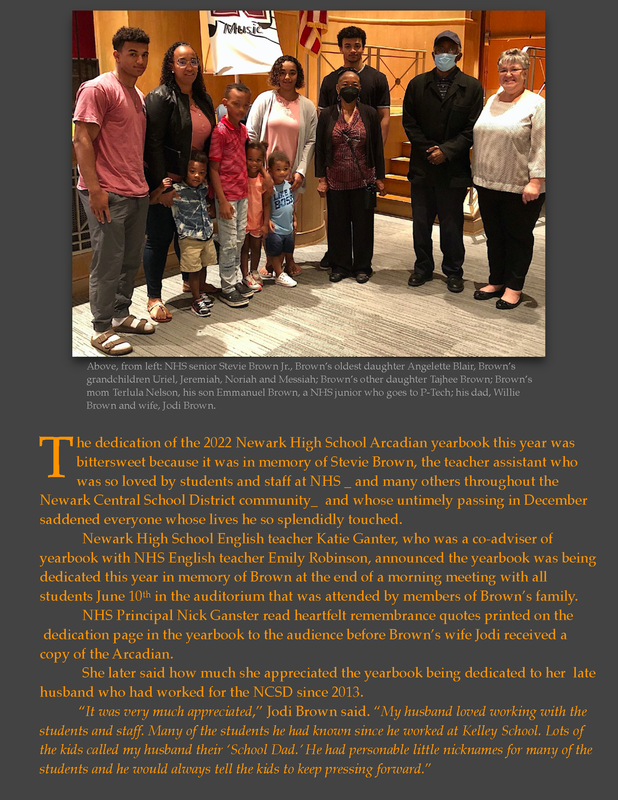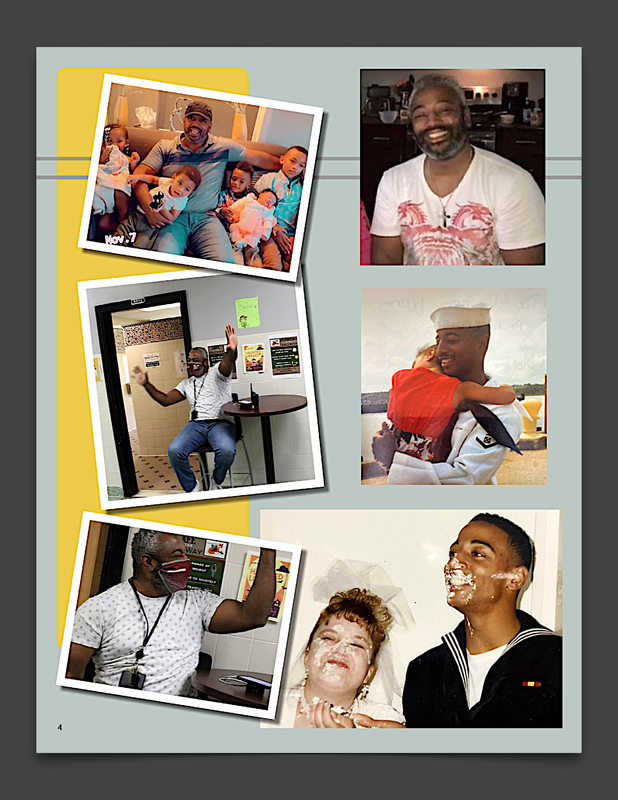 TEXT BELOW:
The dedication of the 2022 Newark High School Arcadian yearbook this year was bittersweet because it was in memory of Stevie Brown, the teacher assistant who was so loved by students and staff at NHS _ and many others throughout the Newark Central School District community_ and whose untimely passing in December saddened everyone whose lives he so splendidly touched.
Newark High School English teacher Katie Ganter, who was a co-adviser of yearbook with NHS English teacher Emily Robinson, announced the yearbook was being dedicated this year in memory of Brown at the end of a morning meeting with all students June 10in the auditorium that was attended by members of Brown's family.
NHS Principal Nick Ganster read heartfelt remembrance quotes printed on the dedication page in the yearbook to the audience before Brown's wife Jodi received a copy of the Arcadian.
She later said how much she appreciated the yearbook being dedicated to her late husband who had worked for the NCSD since 2013.
"It was very much appreciated,'' Jodi Brown said. "My husband loved working with the students and staff. Many of the students he had known since he worked at Kelley School. Lots of the kids called my husband their 'School Dad.' He had personable little nicknames for many of the students and he would always tell the kids to keep pressing forward."