VOTING TAKES PLACE ON MARCH 21, 2023
NEWARK HIGH SCHOOL FOYER - 9AM TO 8PM
This vote is not to change the scope of the work that is being done in the project, but to allow the full completion as approved by the voters on February 8, 2022,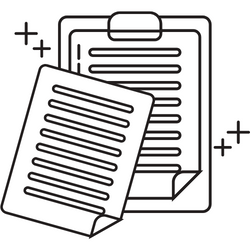 Newark Central School District residents will vote on a proposition in a special election March 21, that, if approved, would not raise taxes, but increase by $5 million the amount of money that could be borrowed to complete a $15.4 million capital project approved by voters February 8, 2022.
The approved project will address boiler, air conditioning and related improvements in all five school district buildings.
Ed Gnau, NCSD Assistant Superintendent for Business said the $15,430,000 project will include installing air conditioning at Lincoln, Perkins and Kelley Schools, as well as HVAC work at the High School and Middle School to allow for the possibility of installing air conditioning at those locations in the future. "It will provide filtered and cleaner air for the students at the elementary levels as well as a more conducive learning environment for the students in these buildings," he said. "These three buildings are multi-story buildings so in the spring, summer and early fall are much warmer for students in the upper levels than one story buildings. The project will replace the aging boilers in all five of our instructional buildings as they are needing more repairs each year to prepare for the heating season and repair work during the heating season."
Gnau explained the need for the March 21st special election is that bids for similar projects in other New York State school districts have recently been coming in higher than anticipated levels.
He said the NCSD's Facilities/Safety Committee _ made up of Board of Education members Brad Steve, (BOE President), Julie Nevelizer, (Board Vice President), Scott Verbridge, Matt Burgess and Mike Steve, NCSD Director of Facilities _ was apprised of bids for similar projects coming in higher than anticipated levels throughout the state during a mid-February meeting with an architect from Gordon Jones Associates/Architects and Watchdog Building Partners, the district's project management firm.
Rather than scaling back the capital project, the committee decided it would rather hold a special vote to receive approval to borrow an additional $5,000,000 that would ensure the project could be fully completed if bids came in higher than anticipated when they are received March 22, 2023. The proposition that will be put before voters in the special election follows:
"Shall the proposition set forth in the legal notice of this special voter meeting, authorizing the Board of Education of the Newark Central School District to expend additional amounts for the capital improvements previously approved by the voters of the School District on February 8, 2022, consisting of reconstruction of existing school buildings and facilities, including, without limitation, boiler improvements and air conditioning improvements, site improvements and the acquisition of certain original furnishings, equipment, and apparatus and other incidental improvements required in connection therewith for such construction and school use, at an estimated maximum aggregate additional cost of $5,000,000, for a revised total project cost of $20,430,000; and that such additional cost, or so much thereof as may be necessary, shall be raised by the levy of a tax to be collected in annual installments, with such tax to be offset by state aid available therefor; and, in anticipation of such tax, additional debt obligations of the school district as may be necessary not to exceed $5,000,000, all as more fully described in said notice, be approved?"
"This vote is not to change the scope of the work that is being done in the project, but to allow the full completion as approved by the voters on February 8, 2022," Gnau said. "We are looking forward to having the community come out and vote on March 21, 2023, at the Newark High School."
Voting in the special election will be held from 9 a.m. until 8 p.m. in the Newark High School foyer.